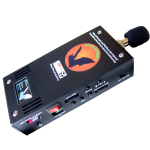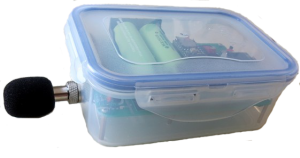 Projets pour la création de différentes versions d'enregistreurs ultrasons pour l'étude des Chauves-souris. Ces projets sont basés sur les cartes Raspberry Pi.
Jean-Do Vrignault est à l'origine de ce projet de conception de matériel, and continues to support and actively develop itTo access the siteframagit.org/PiBatRecorderPojects/TeensyRecorders. Sa démarche est à la fois désintéressée et participative : il met à la disposition des volontaires tous les éléments utiles à la construction des différents matériels proposés, au sein d'ateliers organisés et encadrés par des bénévoles. Le logiciel créé par Jean-Do, qui s'applique aussi bien au détecteur actif qu'aux enregistreurs passifs, est régulièrement amélioré et mis à disposition des utilisateurs.
Ainsi, il est possible à chacun de construire ses propres détecteurs, moyennant une petite journée d'assemblage dans une ambiance conviviale, pour un prix correspondant au montant des composants.
Coup de chapeau au concepteur, aux bénévoles qui animent les ateliers, et à la qualité des produits !
Pour accéder au site https://framagit.org/PiBatRecorderPojects/TeensyRecorders
Pour s'abonner à la liste de discussion https://framalistes.org/sympa/info/teensyrecorders